Als eerste dient u zich aan te melden bij Directadmin via uwsite.nl:2222 en dan klikt u op DNS Management.

Stap 2 : Verwijder de volgende E-mail records die wij hebben aangevingt.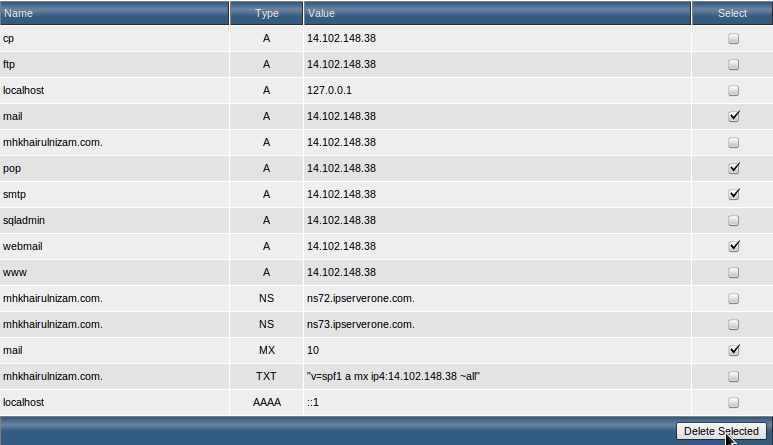 Step 3 : Voeg de MX records van Google apps toe.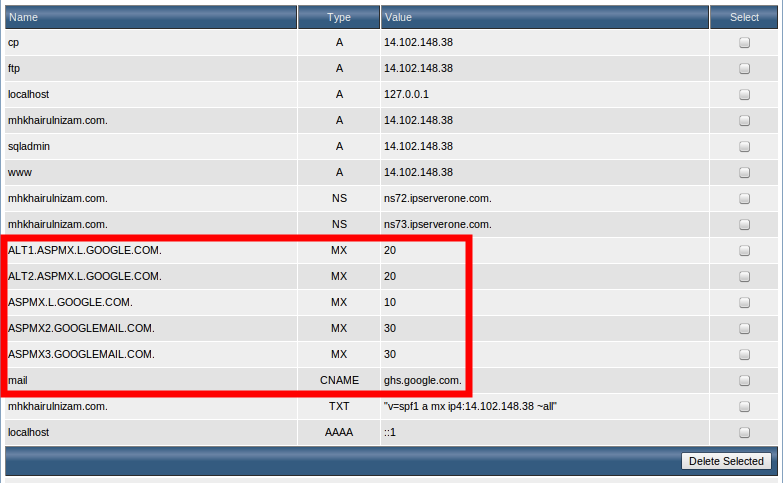 ** The MX Records details can be found at http://goo.gl/T8PTQ
Step 4 : Ga nu terug naar Directadmin en klik dan op 'MX Records' onder 'E-Mail Management'.

Step 5 : Zet de Local Mail Server uit en klik op Opslaan.